Saudi Arabia Visa Medical
Professional Service Carried Out by Experts
Your medical completed in one consultation
Fast Appointments at Shrewsbury & Wolverhampton Medical Centres
Examination and blood tests for one fair fee of £399
Join over 100 others now working in Saudi Arabia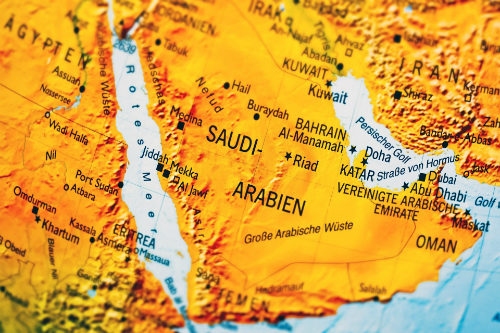 Saudi Arabia Visa Medical & Blood Tests From £399
Every Medical's travel clinic offer a comprehensive visa medical service, completing your Saudi Arabia visa medical in one thorough consultation. Our GPs will put you at ease and take the stress out of an otherwise difficult process.
What's Involved in a Saudi Arabia Visa Medical?
The Saudi Visa medical specifically requires the following blood and urine tests:
Bilharzia antibodies
Malaria antibodies
Hep A, B & C screen
Syphilis and HIV test
TB screen
Liver function test
Uric acid
Pregnancy test if applicable (£9.99 additional cost)
The Saudi Arabia visa medical also requires a chest x-ray, this fee is payable to a private hospital of your choice.
Book Your Medical
Booking your medical could not be easier, choose from any of our convenient ways to book your appointment:
✉ enquiries@summerfieldhealthcare.co.uk
Once you have booked you will receive a confirmation email and text message with all your appointment details.
Book Your Saudi Arabia Visa Medical
Affordable Private Medicals
Every Medical guarantees fast and efficient completion of your medical, no matter what you need it for.
"I was struggling to find a Doctor who could complete a pre-employment medical near me.
I'm thankful to have discovered Every Medical's GPs who found it no trouble to carry out my medical at short notice, and for a reasonable price.
I didn't expect going private would actually save me time and money, but now I know who to turn to in future."
Contact Every Medical
Telephone: 0333 9000 010
Email: enquiries@summerfieldhealthcare.co.uk
Every Medical is regulated by the CQC
Our bookings team are available between 8.00am-6.00pm Monday to Friday.
To discover more please use the above contact details or our contact form below.